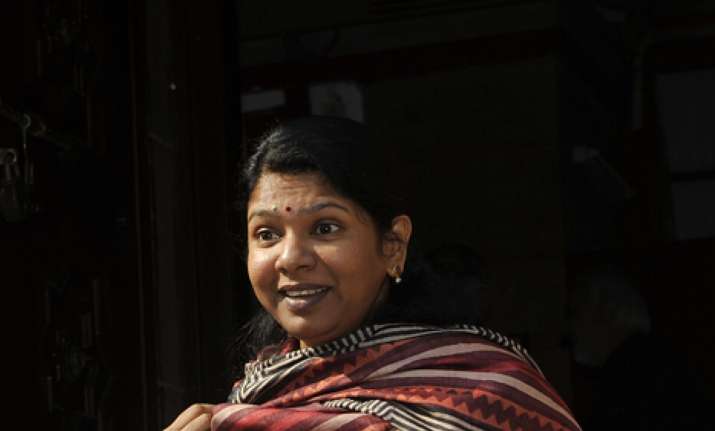 DMK MP Kanimozhi today said justice has been delivered with the special court acquitting her and others in the 2G spectrum allocation scam cases, and described her last six years as "harrowing and "excruciating". 
"There is no evidence against me and justice has been delivered," she told mediapersons in New Delhi after the verdict was pronounced. 
Special CBI Judge O P Saini acquitted all the accused, noting that the prosecution had "miserably failed" to prove the charges against them. 
Kanimozhi, Rajya Sabha MP and daughter of DMK patriarch M Karunanidhi, was accused of conniving with former telecom minister A Raja and other co-accused in "parking" illegal gratification of Rs 200 crore in Kalaignar TV Pvt Ltd, of which she was a promoter. 
Expressing relief and joy, Kanimozhi said, "I have been waiting these last six years for this day." "The last six years have been harrowing to say the least...I owe a debt of gratitude to my family and party workers who were a pillar of support to me and stood by me during these six excruciating years." 
Kanimozhi said now that the 2G episode was behind her she will do all she can to strengthen the party and work for the people of Tamil Nadu. 
The DMK MP said she always believed that she would see the light at the end of the tunnel. 
"To be falsely accused for a notional loss of 176 thousand crores to appease the (then) opposition that was stalling the Parliament is atrocious," she said. 
Kanimozhi said she was made the accused just because she was a director in a company (Kalaignar TV) for only about 20 days, and where she had neither attended even a single board meeting nor signed a single document.