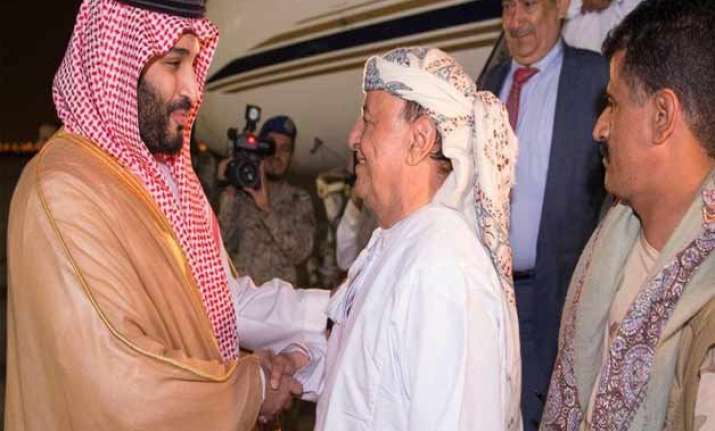 Riyadh: Yemeni President Abdrabbo Mansour Hadi arrived in the Saudi Arabia's capital of Riyadh, media reported.
Upon arrival at Riyadh Airbase on Thursday, Hadi was received by Prince Mohammed bin Salman bin Abdulaziz, also the defence minister, the president of the Royal Court and special advisor to the Saudi King, as well as Khalid bin Ali Al-Humaidan, the chief of General Intelligence, Saudi Press Agency reported on Thursday.
No further details were reported about the nature of the visit, as Hadi is supposed to head the delegation of his country to participate in the Arab League summit which would be held in Egyptian Red Sea resort city of Sharm el-Shiekh during March 28-29.
Early in the day, Saudi Arabia and fellow Gulf Cooperation Council (GCC) member states launched airstrikes on Houthi positions in Yemen, a move condemned by Iran but supported by the US, Egypt, Jordan and Morocco.