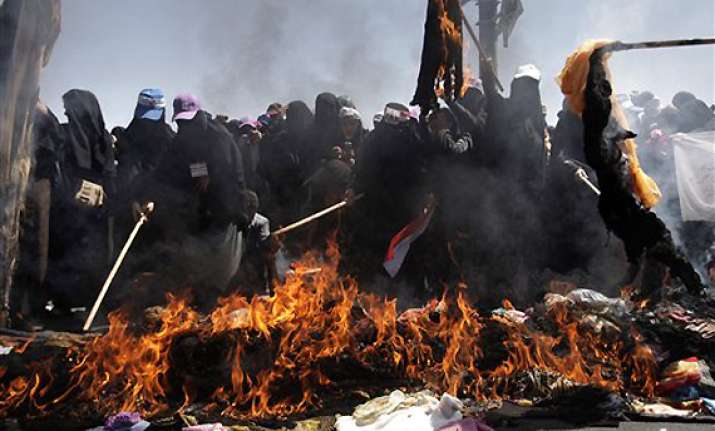 Sanaa, Oct 26: At least 19 Yemeni civilians, government troops and dissident soldiers were killed in continuing violence in the wake of President Ali Abdullah Saleh's most recent pledge to resign, medics said today. 

The deaths, both in the capital Sanaa and in the country's second largest city, Taez, came after Saleh told the US ambassador to Yemen yesterday that he would sign a Gulf-brokered power transition plan that calls on him to step down within 30 days.

The violence meanwhile flared as the government's declaration of a truce with rival forces failed to materialise.

Medical officials said today that the death toll from overnight violence reached 19, including a woman and her infant child who died in Taez when their house was struck by shells fired by government troops who, residents say, had been bombarding the city.

In the capital Sanaa, at least seven armed tribesman loyal to powerful Sheikh Sadeq al-Ahmar were killed in clashes overnight in the Hasaba district, the home of the chief and his extended family who have been battling government troops for weeks.

The government announced on its defence ministry website that nine of its soldiers fighting Sadeq's tribesmen and rival forces loyal to dissident General Ali Mohsen al-Ahmar were also killed overnight.

Yemen has witnessed one of the longest and bloodiest uprisings of the "Arab Spring" that since January left hundreds of Yemenis dead and thousands more wounded.