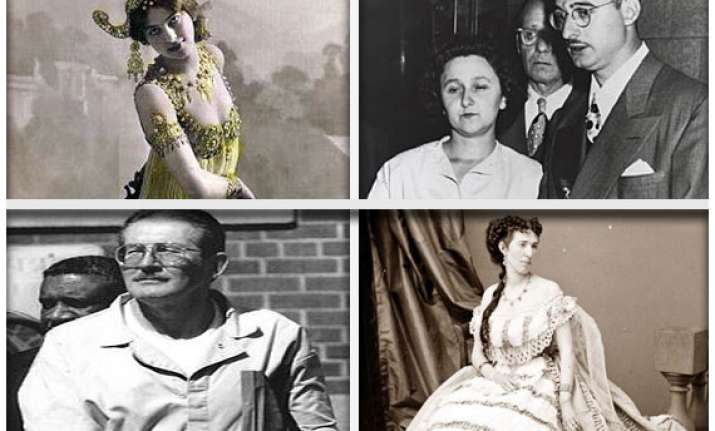 New Delhi: Sorry we can't add 007 agent James Bond's name in this list, as he is yet to appear in flesh and blood. But don't worry, Casanova is there in this list.
The mysterious and seductive world of undercover espionage has over the years developed into a real science.
Along the course of mankind's history, many spectacular characters have played a very important role in the faith of wars and political changes all over the world.
Most of them became legends in their lifetime and remained in history as picturesque creatures who with their skill, grace, charm or nerve, pulled the strings behind the most delicate political movements of the world.