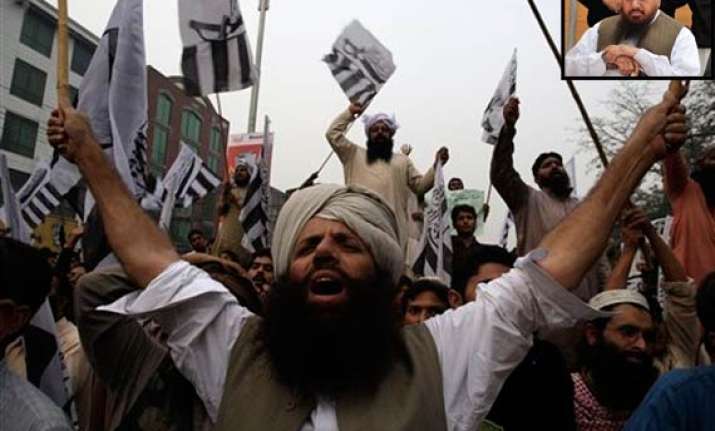 Islamabad, Dec 1: Spewing venom, leaders of the Jamaat-ud-Dawah , a banned group blamed for the Mumbai attacks, have vowed to convert Pakistan into a "Taliban state" and to train youths to wage jihad against the US and India.
 
Addressing a protest meet outside the Lahore Press Club on Tuesday against the recent Nato strike that killed 24 Pakistani soldiers, senior JuD leader Ameer Hamza said the Pakistan army chief should know he had the full support of the group, which would turn its followers into skilled fighters.
 
"JuD will make all of its fighters into Taliban. There will be Taliban in Punjab University , in Government College , in Agriculture University Faisalabad," Hamza said.
 
Meanwhile, reeling under anti-US public sentiments, Pakistan has asked Britain to mediate with the Obama administration in its dispute over the Nato killing.