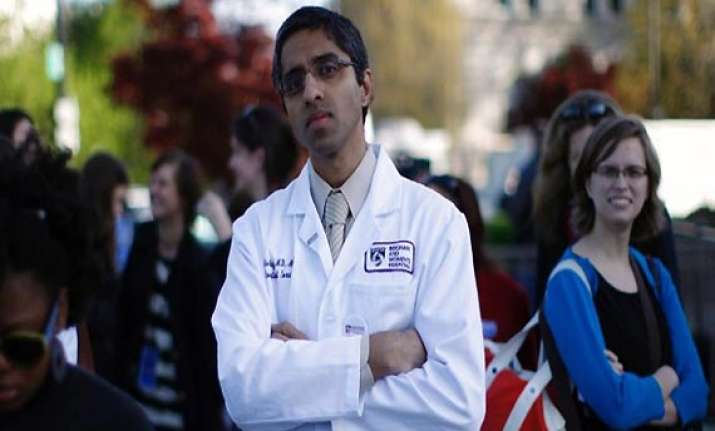 Washington: President Barack Obama's pick for surgeon general, Indian American Vivek Murthy, is one step closer to becoming "America's doctor", with a Senate panel approving his nomination despite opposition from the powerful gun lobby.
Democratic controlled Senate is set to hold a vote Tuesday to confirm Murthy, 36, an early supporter of Obama and his healthcare law. He would be the first Indian American and the youngest person to become the leading spokesperson on matters of public health in the US.
As US surgeon general, Murthy will also be the operational head of the 6,500-strong US Public Health Service Commissioned Corps, one of the seven uniformed services including army, navy, air force and marines.
A graduate of Yale University, Murthy's resume includes founding two other organizations: Visions Worldwide, a nonprofit group dedicated to HIV and AIDS education, and TrialNetworks, a software company focused on making drug development and clinical trials more efficient.
During his testimony before the Senate Health, Education, Labour, and Pensions (HELP) committee in February "Murthy demonstrated that he is an excellent choice to serve as the next US Surgeon General", said the panel's Democratic Chairman Senator Tom Harkin.
"The Surgeon General is uniquely positioned to develop and implement strategies to promote health and wellness and to drive disease prevention strategies in our nation," he said in a statement.