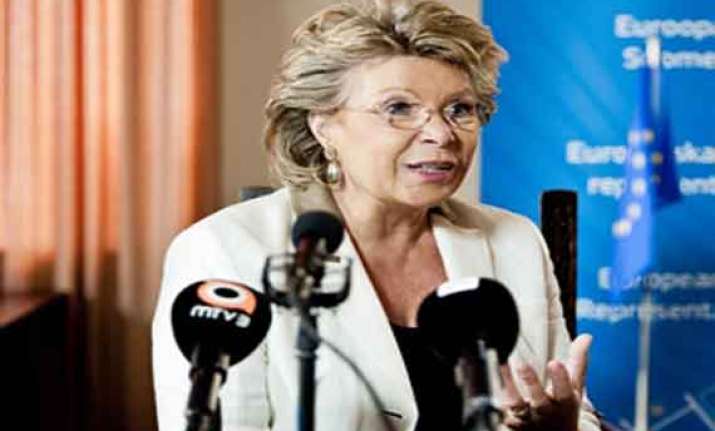 Washington : The US needs to tighten privacy laws to rebuild trust, damaged during the National Security Agency (NSA) eavesdropping scandal, as the issue has already put Transatlantic Trade and Investment Partnership (TTIP) negotiations in jeopardy, an EU official has said.
Speaking at a Washington thinktank, Viviane Reding, vice- president of the European Commission as well as the EU justice commissioner, said: "...Recent developments concerning intelligence issues... have unfortunately shaken and damaged our relationship", Xinhua reported.
"Friends and partners do not spy on each other," said Reding. " Spying certainly does not lead to trust. That is why it is urgent and essential that our partners take clear action to rebuild trust. "