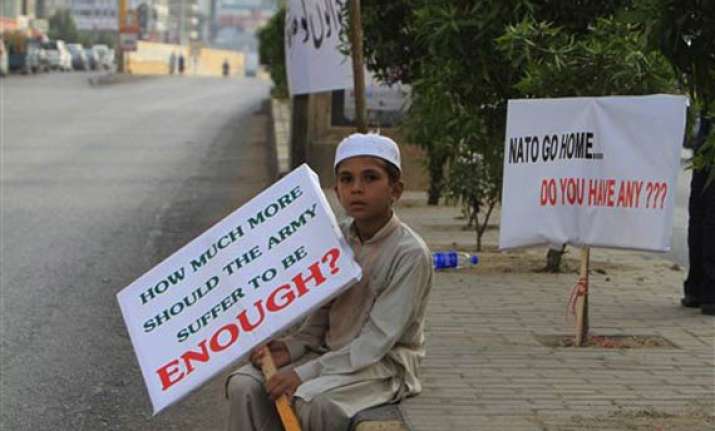 Washington, Dec 3 : Asserting that the NATO strike that killed 24 Pakistani soldiers was a "military engagement", the US has said it is carrying out a crucial investigation to determine the circumstances that led to the tragic incident but Islamabad has refused to participate in the probe.

The US has already expressed its remorse and regret for the loss of life at the highest levels of the Department of Defence, Pentagon spokesman, Navy Capt John Kirby, told reporters here.

"What we aren't going to do is get into fixing blame or fault right now. There's an investigation going on. We need to let that investigation proceed, let the facts take us where they may and we certainly continue to invite the Pakistanis to participate in that investigation," he said.

Responding to questions, Kirby said that it was a military engagement, but did not go into details. "It was a military engagement, in fact, that cross-border fire resulted in the deaths of some two dozen Pakistani soldiers, not innocent villagers or civilians. I'm not going to get into the details of how it occurred. That's what we're doing right now in the investigation."

Pentagon Press Secretary, George Little, also said that the Pakistanis have certainly been invited to join the investigation.

"We believe their participation would be important as we look into this tragic incident. They have elected, to date, not to participate, but we would welcome their participation," he said.

Following the last week's incident, that has created outrage in Pakistan, the US Central Command (CENTCOM) has constituted an investigation to be led by a top official and invited the governments of Afghanistan and Pakistan to participate in it.