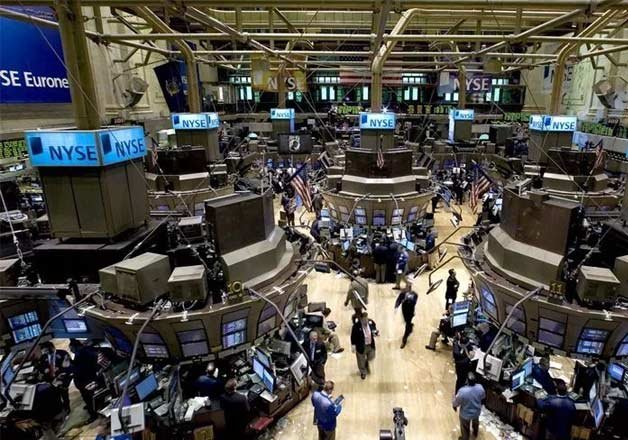 New York: US stocks suffered big losses as Wall Street digested mixed economic reports amid declining oil prices.
The Dow Jones Industrial Average dipped 188.88 points, or 1.14 percent, to 16,431.78 on Tuesday, Xinhua news agency reported.
The S&P 500 lost 24.23 points, or 1.25 percent, to 1,921.27. The Nasdaq Composite Index tumbled 67.02 points, or 1.47 percent, to 4,503.58.
The volatility in oil prices has dominated market sentiment recently. Oil prices dived over 4 percent on Tuesday following the previous day's solid gains, as Saudi Arabia Oil Minister Ali Al-Naimi said there won't be any production cuts in the country.
The West Texas Intermediate for April delivery moved down $1.52 to settle at $31.87 a barrel on the New York Mercantile Exchange, while Brent crude for April delivery declined $1.42 to close at $33.27 a barrel on the London ICE Futures Exchange.
Gold futures on the COMEX division of the New York Mercantile Exchange rose Tuesday as global equities showed weakness.
The most active gold contract for April delivery added $12.5, or 1.03 percent, to settle at $1,222.60 per ounce.