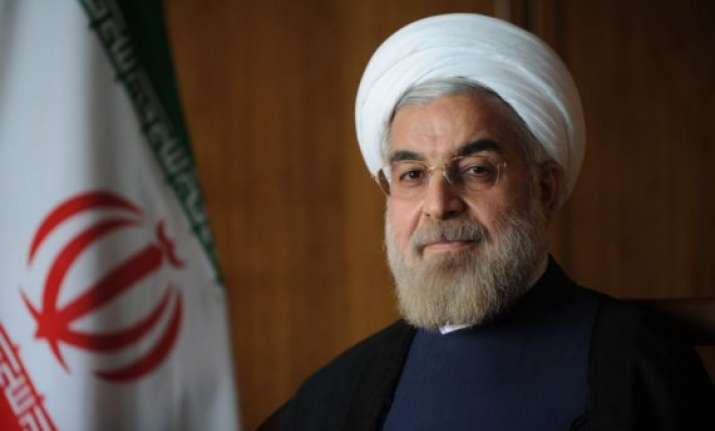 Tehran: The new US sanctions against some Iranian entities will not hit negotiations over Tehran's nuclear programme, President Hassan Rouhani has said.
The US Friday imposed sanctions on a number of Iranian individuals and entities while pledging to continue working towards a solution to the Islamic republic's nuclear programme, Xinhua reported.
The latest sanctions were inconsistent with the Geneva nuclear agreement and they "will deepen mistrust" and may hurt mutual confidence, Rouhani said.
"We will continue the talks until we reach a comprehensive agreement over Iran's nuclear issue," Rouhani said.
Iran is determined to achieve the final deal with the P5+1 group -- the US, Russia, China, Britain and France plus Germany.
Iran's foreign ministry spokeswoman Marzieh Afkham said the new sanctions violate the spirit of ongoing nuclear talks.