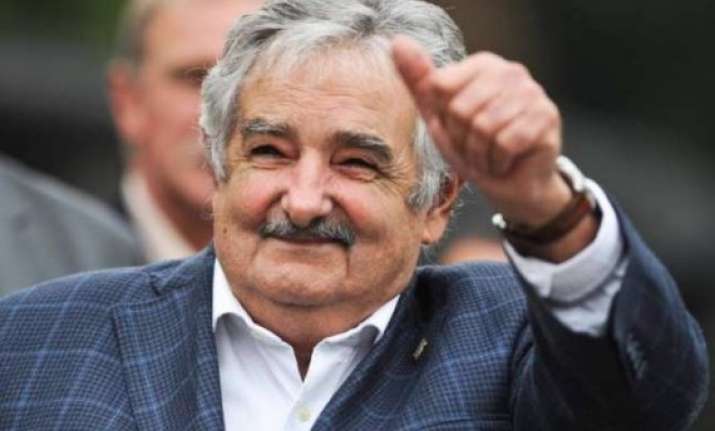 Montevideo: Uruguayan President Jose Mujica reaffirmed on Friday his country's willingness to accept six prisoners from the Guantanamo Bay Naval Base in Cuba.
Mujica, who met US President Barack Obama in May, wrote about his government's decision to accept the Guantanamo prisoners in an open letter to the US President.
According to Mujica, he extended the offer for "inescapable humanitarian reasons".
"We have offered hospitality to human beings suffering an atrocious abduction in Guantanamo," he said.
Six of the Guantanamo prisoners will arrive late Monday or early Tuesday and will be taken to the Armed Forces Hospital for medical examination, the El Pais newspaper reported.
Hospital sources however, told EFE that they had no information on the matter.
"Since the time of our independence, and even before, individuals and sometimes large groups of people have come to this country seeking refuge from international wars, civil wars, tyranny, religious and racial persecution, poverty and also destitution," Mujica wrote.
The Uruguayan president also asked Washington to release three Cuban spies in custody since 1998 and a Puerto Rican independence activist jailed for over 30 years.
"We are certain that these still unmet demands would open wide paths towards peace, understanding, progress and well-being for all peoples in that key area of our America," he said.
Mujica's decision to accept some of the Guantanamo prisoners has been criticised by opposition parties and, according to a poll released in October, is opposed by 58 percent of the public.
Because of the controversy, Mujica postponed his action until after the Nov 30 elections, that gave his political comrade and former President Tabare Vazquez a victory.
Since 2002, the Guantanamo Naval Base has contained a military prison, the Guantanamo Bay detention camp, to detain alleged unlawful combatants captured in Afghanistan, Iraq, and other places.
At the time of its establishment in Jan 2002, the then US defence secretary Donald Rumsfeld had said that the prison camp was established to detain extraordinarily dangerous persons, to interrogate detainees in an optimal setting, and to prosecute them for war crimes.