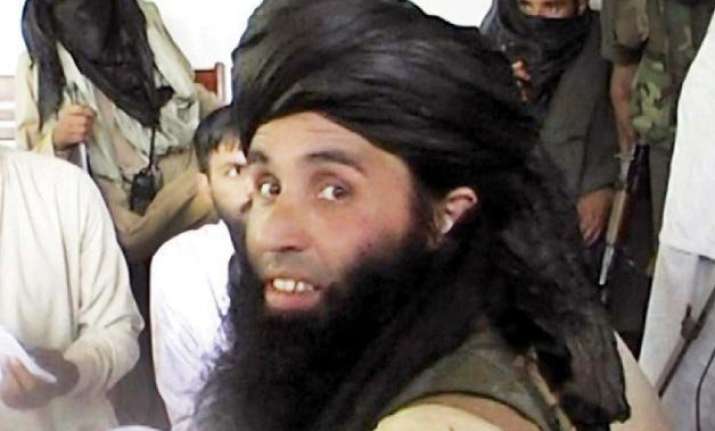 United Nations: The UN Security Council has slapped sanctions on Pakistan Taliban chief Mullah Fazlullah, mastermind of the Peshawar school massacre, for perpetrating and financing terror acts.
Fazlullah, 40, was added to the UN Security Council Al-Qaeda Sanctions list yesterday and will now be subject to assets freeze, travel ban and arms embargo.
The Tehrik-e Taliban Pakistan commander, nicknamed the "Radio Mullah", was seriously injured in air strikes in Pakistan's restive Khyber tribal area late last month. There were unconfirmed reports of his death in the air strike.
The US had in January designated Fazlullah as a global terrorist and had slapped sanctions against him.
The Security Council Committee approved Fazlullah's entry to its Al-Qaeda Sanctions List of individuals and entities for "participating in the financing, planning, facilitating, preparing, or perpetrating of acts or activities of Tehrik-e Taliban Pakistan."
Fazlullah was the leader of the Taliban in Swat Valley and became the Taliban chief after the killing of his predecessor Hakimullah in a US drone attack in November 2013.
Under his leadership, TTP claimed responsibility for the December 2014 attack on an army run school in Peshawar that resulted in the deaths of at least 132 children, 10 teachers and three soldiers.
Prior to becoming TTP's leader, Fazlullah claimed he was behind the killing of high-ranking Pakistani Army officer Major Gen Sanaullah Niazi in September of 2013 as well as for ordering the shooting of schoolgirl Malala Yousafzai in 2012.
He is also responsible for the beheading of 17 Pakistani soldiers after an attack in June 2012 and also ordered the targeted killings of elders who led peace committees against the Taliban.
From 2007 to 2009, Fazlullah led the local TTP in Pakistan's northwest valley of Swat.