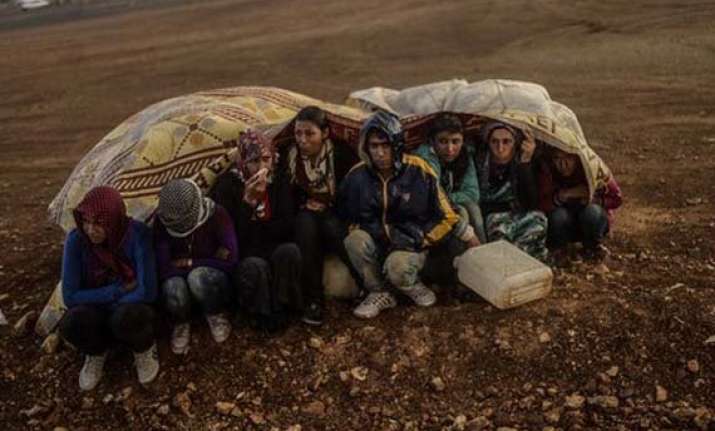 United Nations: The arrival of nearly 1,500 refugees from Syria's Kobane Tuesday due to the Islamic State (IS) militants' attacks brought the total number of people to flee the northern Syrian town to Iraq to 7,318 since late September, a UN spokesman said here Wednesday.
"Since Sep 25, 7,318 people have arrived," Xinhua quoted Farhan Haq, deputy UN spokesman, as saying at a daily news briefing here.
"The majority of these refugees are traveling through Turkey, where there are now about 200,000 Syrian refugees from Kobane," the spokesman said.
"United Nations and non-governmental partners are assisting the new arrivals at the Ibrahim Khalil border before they are transferred by International Organization for Migration to the Arbat refugee camp in Sulaymaniyah governorate," he added.
Until Tuesday, arrivals were transferred to the Gawilan refugee camp in Dohuk, which is now full with 5,400 refugees, he noted.
The United Nations Refugee Agency (UNHCR) estimates that between 10,000 and 15,000 people might cross into the Kurdistan Region of Iraq from Kobane in the coming days.