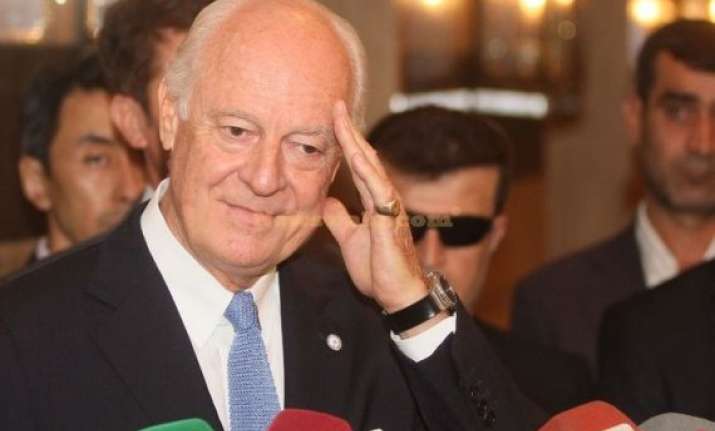 Beirut: Visiting UN Special envoy to Syria Staffan De Mistura stressed on Friday that the political path to solve the Syrian crisis is the best tool to confront the threat of Islamic State(IS) that is rapidly progressing in the region.
De Mistura told reporters following his talks with Speaker Nabih Berri that "the solution to the Syrian crisis can only be political, not military."
He also said that amidst the quick outspread of Daesh, there was a dire necessity to move hastily in a political course through visiting Tehran and Moscow so as to confront the growing danger of terrorism, xinhua reported.
The UN envoy, who is on a visit in Lebanon since Thursday. During the visit, the second in a month, he met with Prime Minister Tammam Salam, Foreign Minister Jebran Bassil, Progressive Socialist Party leader MP Walid Jumblat, as well as other senior officials of the country.