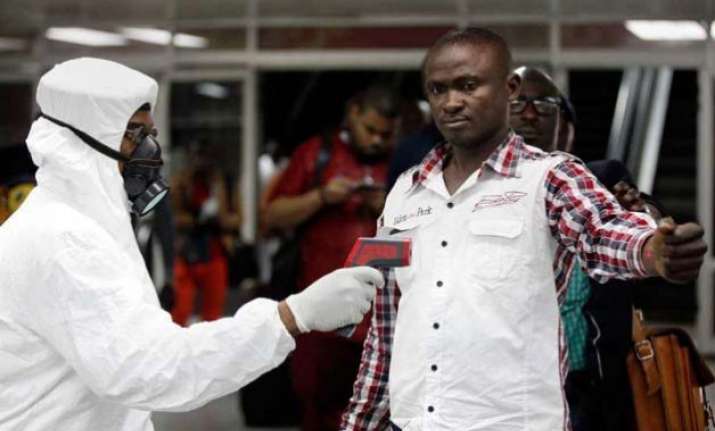 United Nations: Two UN agencies -- the World Health Organisation (WHO) and the World Food Programme (WFP) -- have come together to bring the cases of Ebola outbreak in West Africa down to zero, a UN spokesperson said here on Wednesday.
This arrangement combines the strength of the WFP and the WHO's expertise in public health and logistics in a new partnership in Guinea, Liberia and Sierra Leone, which have been the countries worst affected by Ebola, Xinhua reported citing UN spokesperson Stephane Dujarric.
"Today, more than 700 people are deployed in the Ebola affected countries, which is more WHO employees than at any other point (during) the epidemic," he said.
In districts with cases of Ebola transmission, the WFP was ensuring that the WHO staff had the resources they needed -- computer equipment, phones and stable internet connectivity -- in order to share information critical to tracking and stopping the virus, Dujarric said.
The WFP was also managing a fleet of vehicles and carrying social anthropologists and epidemiologists to isolated villages, he added.
This joint partnership was a response to the directive of the WHO Executive Board Special Session on Ebola to develop new ways to strengthen health emergency operations.
The current Ebola outbreak in West Africa has affected around 24,000 people with nearly 10,000 deaths, mostly in Guinea, Liberia and Sierra Leone.
Ebola is a form of haemorrhagic fever, symptoms of which are diarrhoea, vomiting and bleeding. The virus spreads through direct contact with infected blood, faeces or sweat. It can also be spread through sexual contact or unprotected handling of contaminated corpses.
The virus currently has no approved therapy or vaccine, though the WHO had announced last week of its plans to begin Ebola vaccination trials in Guinea.