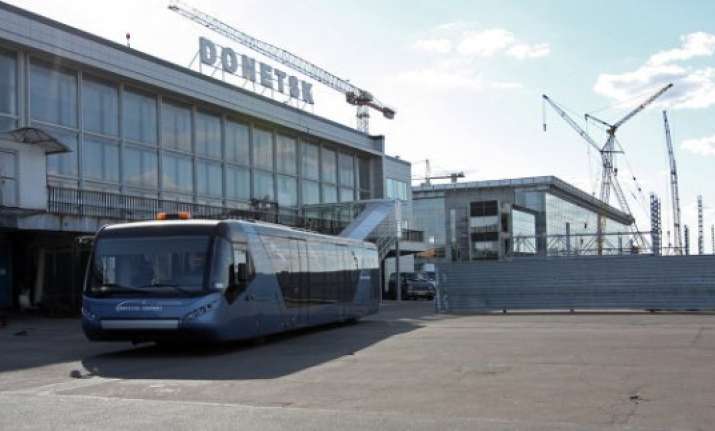 Kiev: Government troops remained in control of two key terminals at the Donetsk airport in east Ukraine on Friday, despite attempts by pro-Russia insurgents to break through their defensive lines, Ukrainian officials said.
Vladislav Seleznev, the spokesperson for the Ukrainian military, said troops loyal to the Kiev government still control the old and new terminals of the airport in the separatist stronghold of Donetsk, in addition to the control tower.
"The insurgents say they control 90-100 percent of the airport, but that's all nonsense and lies," Seleznev said, adding that the government forces have driven back three attacks by the pro-Russian militia.
"We are ready to repel any attack, and in fact we are doing this right now," the spokesperson said.
He also said that three Ukrainian soldiers were wounded in the airport.
According to a source, the militias used tanks and missile batteries in their third attack, which caused substantial damage to some of the airport's facilities.
Since Thursday, the Ukrainian forces and the pro-Russian militias have been claiming to have taken complete control of the airport, but the intensity of fighting appears not to have fallen off.
The separatists justified their assault on the airport by accusing Kiev government forces of using it as a base to launch missile and mortar fire on the city of Donetsk, while Kiev accuses them of making an all-out effort to seize the strategic site.