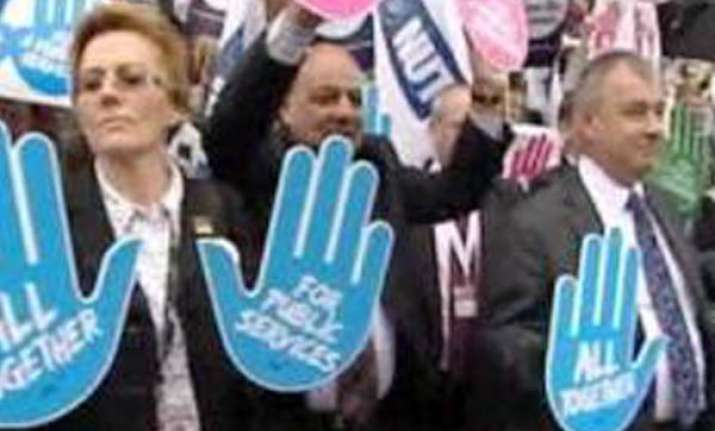 London,June29:  Thousands of British schools will close and travelers will face long lines at airport immigration this week when three quarters of a million workers go on strike—the first blast in what unions hope will be a summer of discontent against the cost-cutting government's austerity plans.

The government hopes it will fizzle into a summer of hardheaded acceptance.

The first test comes Thursday, when 750,000 public-sector workers—from teachers to driving examiners to customs officials—walk out for the day, part of a growing wave of opposition to the Conservative-led government's deficit-cutting regime of tax hikes, benefit curbs and spending cuts.
The U.K. Border Agency has warned travelers could face delays at British ports and airports when passport officers walk out, and said "passengers who can do so may wish to travel on other dates." The government says there is no risk to Britain's security.

"On the borders, we have been considering contingency plans for some time and we have plans in place to deal with the issues we are anticipating as a result of strike action by U.K. Border Agency staff," Prime Minister David Cameron's spokesman, Steve Field, said Wednesday.
The unions say the strike is just the start of a campaign of labor action on a scale unseen in Britain for three decades.