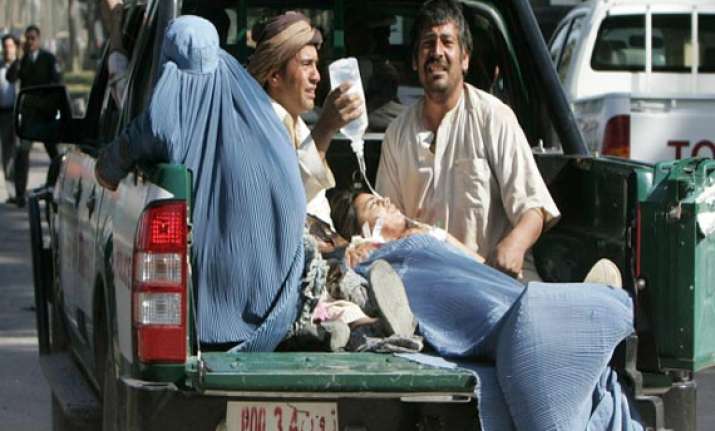 Kabul, July 5: At least 16 Afghans were killed and 17 injured Friday as suicide attacks rocked the southern provinces of Kandahar and Uruzgan in Afghanistan.
Twelve people, mostly policemen, were killed and five others sustained injuries in Uruzgan's provincial capital Trinkot, 370 km south of Kabul, Xinhua reported.
"A man strapped with explosives on his body entered a compound of the highway police and blew himself up," a police officer said. The attacker was also killed in the blast.
The victims include police personnel and workers.
In the earlier attack in Kandahar province, a former Taliban bastion, three people, including the attacker, were killed and 12 others injured at Spin Boldak, a town close to Pakistan.
The attacker, according to local officials, came from Quetta in Pakistan.