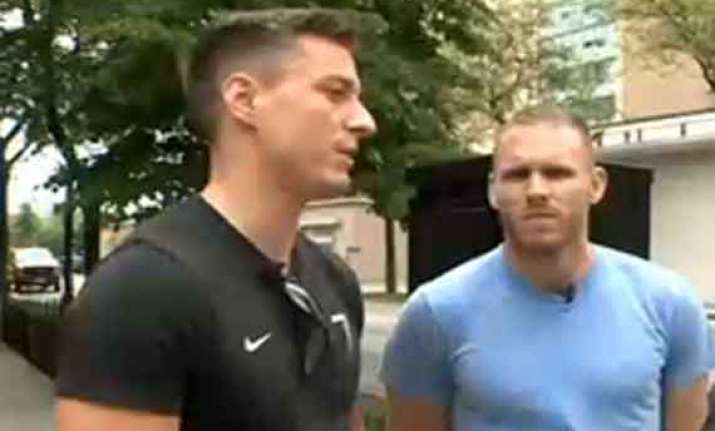 Chicago : Two men filed a complaint with the state of Illinois against a Chicago taxicab company Monday, alleging one of the company's drivers ejected them from a cab after they kissed.
Steven White of West Hollywood, California, and Matthew McCrea of Chicago say they kissed during a ride in May from O'Hare International Airport to McCrea's home.
They claim the driver for Sun Taxi turned the interior lights on and off, telling his passengers, "This is public transportation."
The driver initially pulled over on an expressway but then drove to a grocery store parking lot and ordered them out, they said.