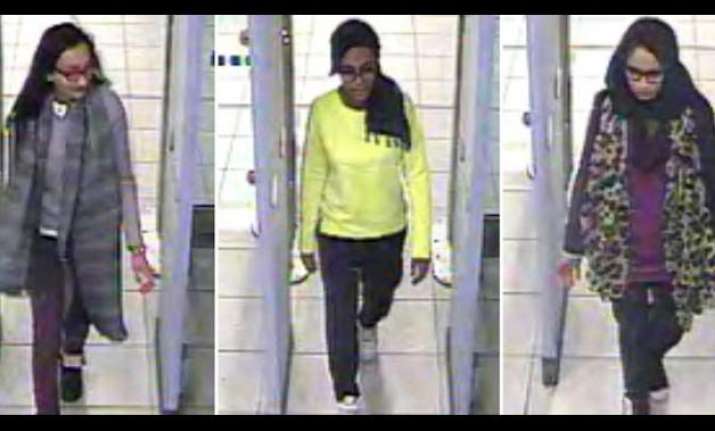 Ankara: Turkey said on Thursday that it has detained an intelligence agent suspected of helping three British schoolgirls escape to Syria through Turkey, to join the Islamic State (IS) terrorist group, according to media reports.
Turkish Foreign Minister Mevlut Cavusoglu said that the detained spy was neither from the US, nor the European Union (EU), but did not provide further details, Xinhua reported.
The three girls from London -- 15-year-old Amira Abase and Shamima Begum, and 16-year-old Kadiza Sultana -- were believed to have crossed into Syria through Turkey to join the IS in February, British police said.
Police have revealed that about 60 women and girls were now thought to have travelled from Britain to Syria -- including about 22 last year.
According to a counter-extremism expert, the IS had a "very specific campaign" to target young and vulnerable women, an earlier media report said.
Girls such as Shamima, Amira and Kadiza were victims of "ideological grooming" by the IS, the expert added.
Figures have shown that thousands of foreign fighters have joined the IS and other militant groups in Iraq and Syria, with many crossing over from Turkey.
Turkish Deputy Prime Minister Bulent Arinc had said in February that about 1,000 Turkish militants had joined the IS.
Ankara has been beefing up security measures following harsh criticism that it should make greater efforts to stem the flow of foreign fighters into Syria.