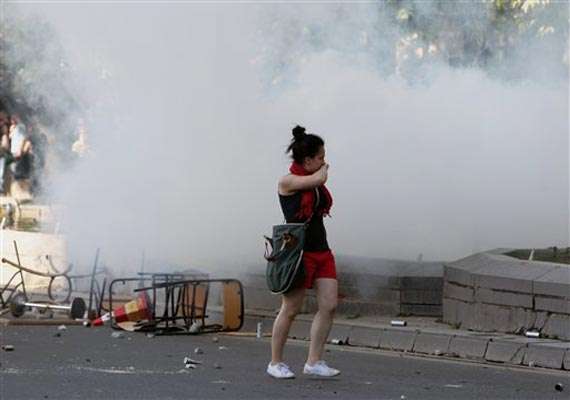 Cizre June 8: Clashes erupted in the eastern Turkish city of Cizre on Friday following the funeral of a Kurdish rebel fighter.
Turkish media said violence flared between protesters and riot police, who used water cannon and tear gas in an effort to disperse the crowd.
In turn, the protesters threw petrol bombs and set up barricades to prevent the riot police from reaching them.
Cizre is heavily populated by Kurds, some of whom sympathise with the Kurdistan Workers Party, or PKK.
The PKK declared a ceasefire in March, heeding a call from its imprisoned leader, Abdullah Ocalan.
Kurdish rebels have since begun a gradual retreat from Turkey to bases in northern Iraq, a key stage in a peace process to end one of the world's bloodiest insurgencies.