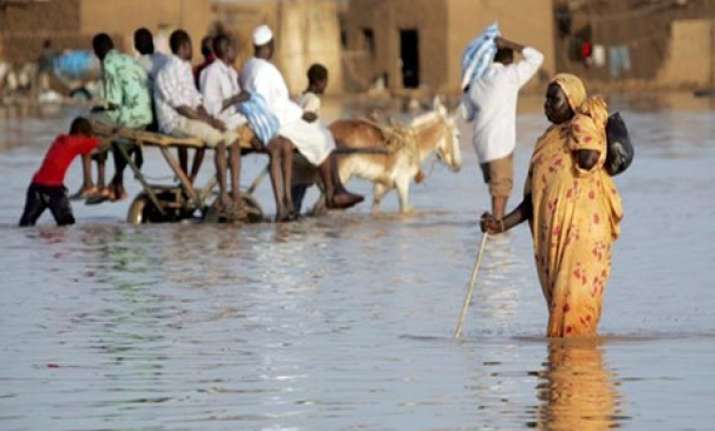 Khartoum: At least 53 people were killed and 77 others injured after heavy rains and floods hit most part of Sudan, a minister said Thursday.
A total of 40,578 families were affected and 20,027 houses were completely damaged nationwide, Xinhua reported citing Interior Minister Ibrahim Mahmoud Hamid.
Hamid said over 3,000 livestock also perished in the rains and floods.
He added that the Nile river level at Mugran station in Khartoum registered 17.4 metres, reiterating that the situation was under control.
The Sudanese Meteorological Authority has forecast more heavy rains in the coming two days and citizens have been advised to take measures against possible accidents.