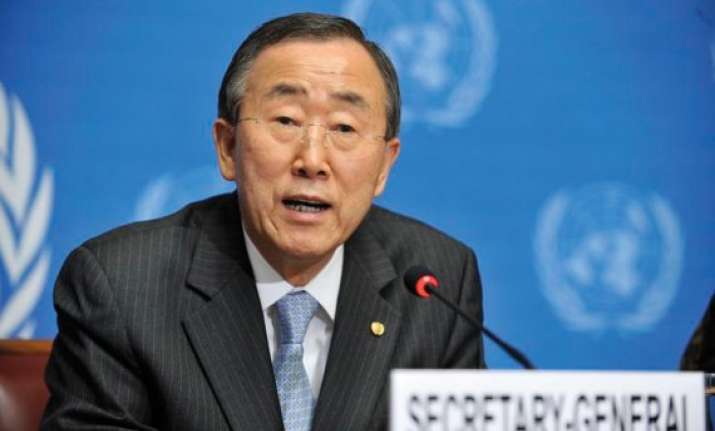 United Nations: UN Secretary-General Ban Ki-moon on Friday hailed the award of the Nobel Peace Prize to Kailash Satyarthi and Malala Yousafzai saying, "The true winners today are the world's children".
Ban said that because of Satyarthi's "heroic work, the world has moved from denial about abusive child labour to acknowledgement, awareness and action. He has successfully brought together the key elements for success in the fight against the worst forms of child labour" moral outrage, personal commitment, and societal engagement.
Calling Malala a "daugter of the United Nations" for her participation in UN programme, he said, "Malala has shown what terrorists fear most: a girl with a book."
He added, "The United Nations will continue to stand with her against extremism and for the right of girls everywhere to be free of violence, to go to school and to enjoy their right to an education."