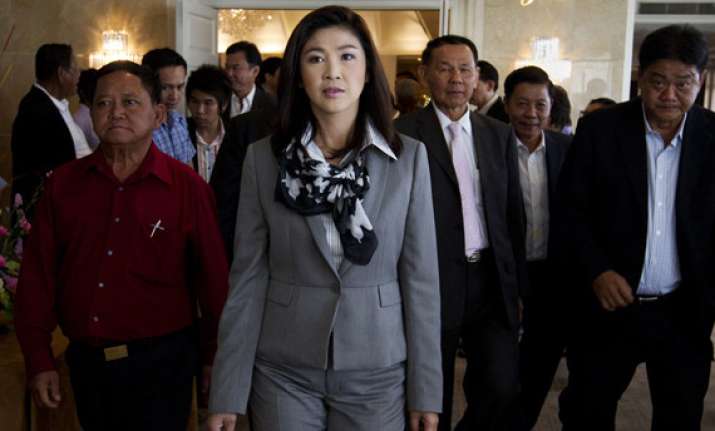 Bangkok: Thai Prime Minister Yingluck Shinawatra Saturday ordered to start evacuation of its all nationals out of strife-torn Egypt.
A government-chartered plane with 340 seats will start Sunday to transport the first batch of Thai nationals to Dubai, reported Xinhua citing Deputy Prime Minister and Foreign Minister Suraporn Tovichakchaikul.
By now, about 900 people have asked the government for help to leave Egypt, the minister said, adding the Thai embassy in Dubai will offer help to the Thais to return home.
There are about 2,020 Thais, mostly students, staying in Egypt.
Earlier Saturday, the foreign minister said the embassy in Cairo has delivered food to Thai students at their residences to ease food shortage and prepared a safe place for them.