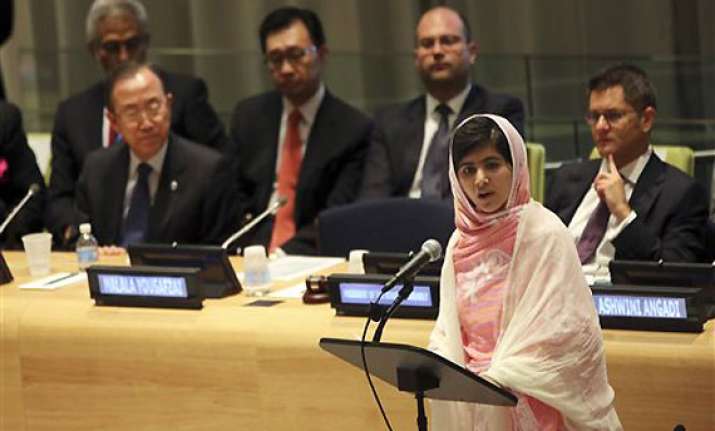 London:  A year ago, Malala Yousafzai was a 15-year-old schoolgirl in northwest Pakistan, thinking about calculus and chemistry, Justin Bieber songs and "Twilight" movies.
Today she's the world-famous survivor of a Taliban assassination attempt, an activist for girls' education—and a contender to win the Nobel Peace Prize later this week.
It's easy to forget she is still a teenager, and now a long way from home.
The memoir "I Am Malala" goes some way toward redressing that balance. Published around the world on Tuesday, the book reveals a girl who likes "Ugly Betty" and the cooking show "Masterchef," worries about her clothes and her hair, but also has an iron determination that comes from experience beyond her 16 years.