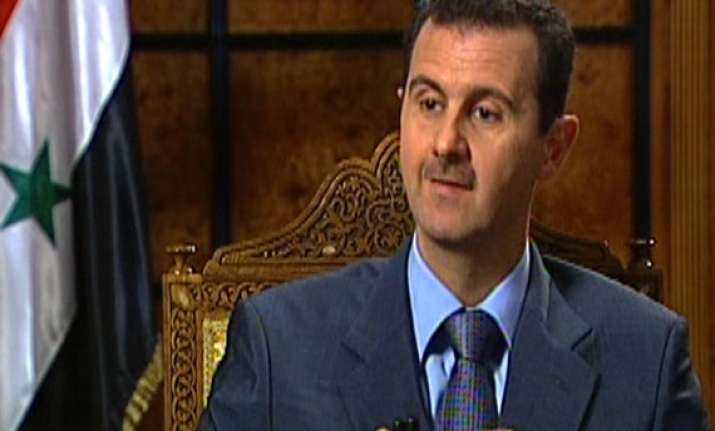 Damascus : Syria's President Bashar al-Assad said Wednesday that the future of Syria must be determined by the Syrian people only, noting that any political settlement must be approved by the Syrians.
Assad made the remarks during his meeting with Lakhdar Brahimi, the visiting UN-Arab League joint envoy, Xinhua reported. He also stressed that the success of any political solution to the Syrian crisis relies on a halt to "terrorism" and its resources.
The president's remarks came at a time when preparations are under way for the international peace conference on Syria slated to be convened in Geneva next month.
Brahimi, who flew in a couple of days ago, also echoed Assad's remarks that the Syrians should decide their future without outside pressure.
The long awaited Geneva II conference aims to bring the Syrian government and the opposition together by the end of November to hammer out a political solution that could end the suffering of all Syrians.