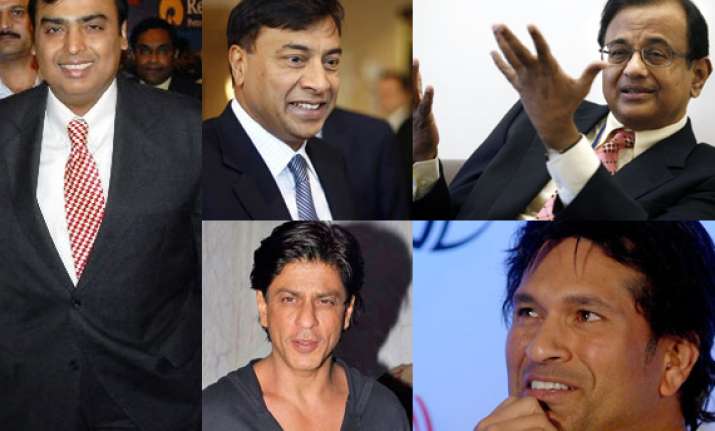 New Delhi, Jun 20:
A Swedish app TrueCaller has in its database unlisted private cellphone numbers of senior cabinet ministers like P Chidambaram and Kapil Sibal, top industrialists Mukesh Ambani and Sunil Mittal, and celebrities Shahrukh Khan and Sachin Tendulkar, says a media report.
The Economic Times today reported that TrueCaller, a popular app built by the Swedish company, lets users look up the owner of a phone number.
The cellphone numbers of the ministers and celebrities are among the millions of Indian numbers listed on the database of the app maker, becuse smartphone users let the app harvest their phone's contact list, says the report.
If a person gets a missed call from a number which he can't identify, he can search on the TrueCaller app or its website to see the owner of that number. However, every time a user downloads the app, and enables a function called 'ehanced search', it asks permission to "securely send your phone book contacts to our servers."
Actually this app's database is a giant phone book.
When the user grants permission to "securely send phone book contacts to our servers", the app harvests the phone's contact list.
What the app doesn't tell, though it's mentioned in the terms of service,  is that  these numbers then become part of a publicly searchable database.
So every time a user downloads the app, his entire phone book becomes part of a public database without the consent of the people who own these numbers.
The mobile numbers of nearly every Indian cabinet minister, heads of intelligence agencies such as the Intelligence Bureau and Department of Revene Intelligence, and CEOs of top Indian companies are there on the database.
Alan Mamedi, COO and co-founder of True Software Scandinavia AB, says, the app has 1.6 million Indian users.
India is the app's single largest market, accounting for nearly half of its user base.
Though Mamedi says the company does not allow users to serach for a name and get that person's number, but on its website, truecaller.com, when a user types in a few digits of a phone number, the site provides a prompt, similar to an autocomplete form for email ids, with other numbers that start with those digits.
These numbers, and corresponding info, can be legitimately harvested and used by telemarketers.
A breach in the database of this Swedish firm can compromise a vast amount of private information, says the report.