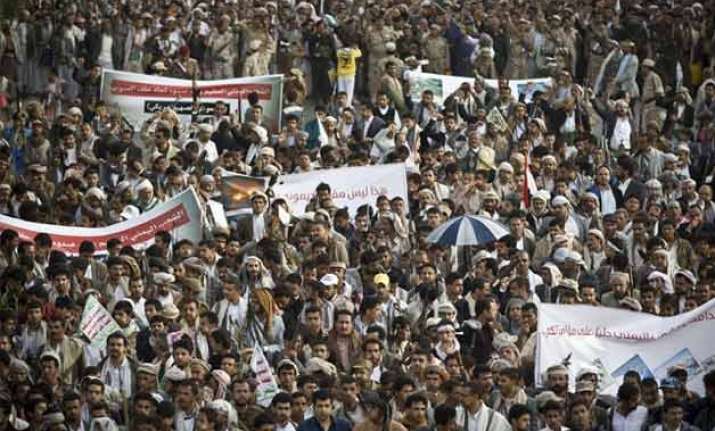 Sanaa, Yemen: Thousands of demonstrators supporting Yemen's rebel Houthi movement flooded city streets in the capital Sanaa on Friday to protest the Saudi-led coalition's ongoing airstrikes.
Many of the protesters said they planned to remain "steadfast" in the face of near daily airstrikes.
One protester, Hisham Al Adwar, said since the 1934 peace agreement ending years of war, Yemenis had borne too much from their northern neighbours.
Hundreds of others carried banners condemning the offensive as acts of aggression by "Saudi, American and Zionist" enemies.
The rebel fighters, known as Houthis, along with military units loyal to former autocrat Ali Abdullah Saleh, on Thursday overran Ataq, the capital of oil-rich Shabwa province.
The Saudi-led coalition has imposed an air and sea blockade on Yemen and targeted the rebels and their allies to try to create a safe corridor that would allow the return of Yemen's internationally recognised president, Abed Rabbo Mansour Hadi, who fled the country last month.