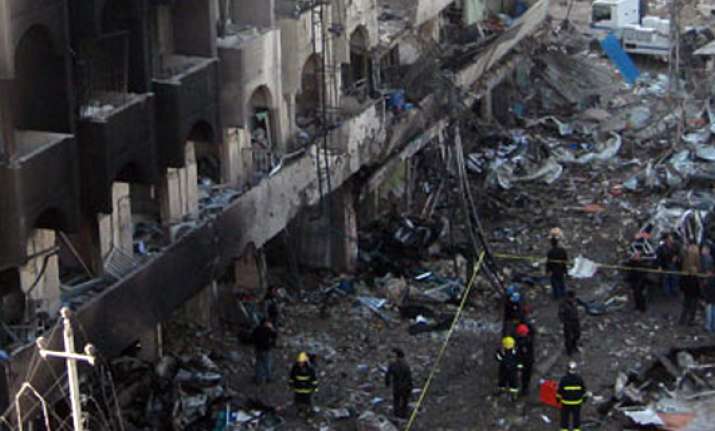 Baghdad, Dec 26: Iraqi officials says a suicide bomber has detonated a car bomb at a checkpoint leading to the interior ministry in Baghdad, killing six people.

Two police officers say the bomber struck during morning rush hour on Monday. They say four policemen were among the dead and 32 people were wounded.

Two doctors at nearby hospitals confirmed the causality figures.

All spoke on condition of anonymity because they were not authorized to release information.

A series of attacks last week killed up to 70 people in a single day, increasing fears about Iraq's future after US troops withdrew this month.