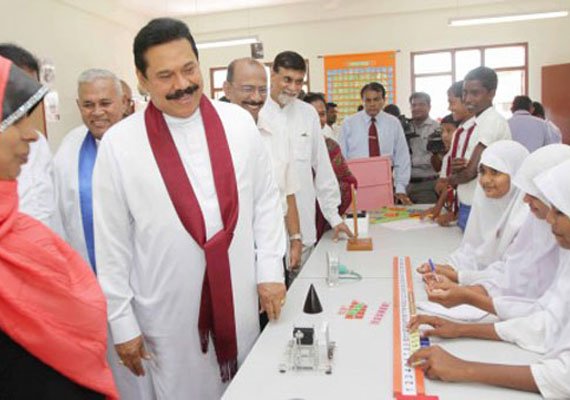 Colombo: Sri Lankan President Mahinda Rajapaksa has said his government was considering a system through which it will help all Muslims in the country to go to Saudi Arabia for Haj.
Speaking at Kanthale Al Tharik Muslim School in Trincomalee, Rajapaksa said he had found that only those who were affluent were going for Haj pilgrimage every year to Mecca.  
"Those who have money go 100 times. Even after they get old they go. But some are unable to go as they do not have money," Colombo Gazette quoted Rajapaksa as saying.
He said he would introduce a system where the government  would send every Muslim to Mecca with the help of state funds at least once in their lifetime.
Haj is the fifth pillar of Islam, and it is mandatory for the Muslims who can afford to travel to Mecca at least once in lifetime.
The move however is seen as a political gimmick aimed at attracting Muslim support ahead of the election.
Sri Lanka has of late seen many anti-Muslim riots and attack by Buddhist extremists.
Rajapaksa's announcement has also angered the Buddhists, who say he should in a similar manner announce travel facilities for Buddhists and Christians.
"In that respect the government must make sure that all Buddhists, Catholics and Hindus are also given equal opportunity.
"All Buddhists must be allowed to go to India at least once in life time and Catholics must be allowed to visit Vatican at least once in their life time and Hindus also a place of their religious choice", a netizen wrote.