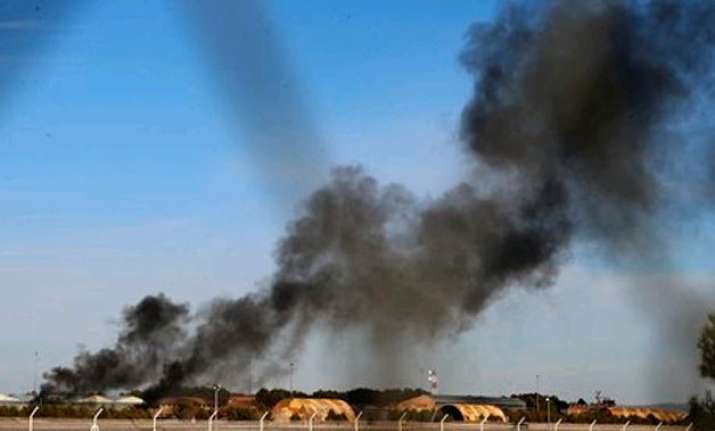 Albacete, Spain: The death toll from the crash of a Greek F-16 at a Spanish military base rose to 11 Tuesday after one of the French airmen who suffered serious burns died at a Madrid hospital, Spain's Defense Ministry said.
The death came as Spanish investigators were trying to determine what caused the jet to lose thrust as it took off and crash into five parked planes at the Los Llanos air base in southeastern Spain.
The crash triggered a series of explosions and a fire that took about an hour to put out.
Two pilots aboard the Greek F-16 were killed along with eight French air force members on the ground and the French airman who died Tuesday, the ministry said in a statement.
Eleven Italians and nine French were injured. Three French jets and two Italian jets were damaged.
The Greek F-16 and the military personnel gathered at the base were taking part in a NATO training exercise called the Tactical Leadership Program.
TLP was formed in 1978 by NATO's Central Region air forces to advance their tactical capabilities.
The 10 NATO countries participating in the program are Belgium, Britain, Denmark, France, Germany, Greece, Italy, the Netherlands, Spain and the United States.
Also participating at this year's TLP in Albacete about a 2½-hour drive south of Madrid were military personnel from Britain, Germany, Spain and the United States, none of whom were injured.
Greece's defense ministry on Tuesday announced a three-day period of mourning for its armed forces due to the deaths of the Greek pilots.