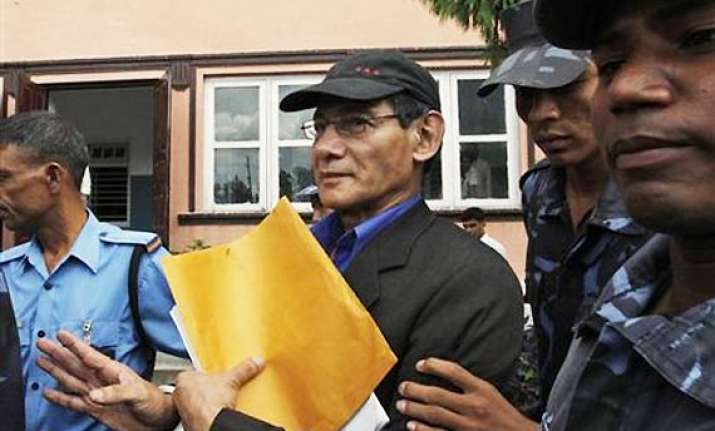 Kathmandu, Dec 6: Bikini killer Charles Sobhraj's hopes for an early release from jail were dashed after Nepalese Supreme Court quashed a review petition moved by the notorious international criminal.

The Apex Court yesterday quashed the review petition filed by Sobhraj seeking a fresh look into his sentencing, court sources said.

Sobhraj, 67, who has been convicted in the 1975 murder of US woman Connie Joe Bronzich, is serving a life in Central Jail of Kathmandu for the last eight year. 

He had challenged the apex court verdict and sought review of the judgment that had upheld lower court verdict and convicted him of the murder of the American woman. 

The decision was taken by a single bench comprising justice Bharat Raj Upreti of the Supreme Court. 

After the court verdict, there is no other way for the international criminal, who is also known as serpent, to get an early release except pleading for presidential pardon.

Sobhraj's lawyers indicted today that he might request the government for asking presidential clemency for getting him freed from the jail.