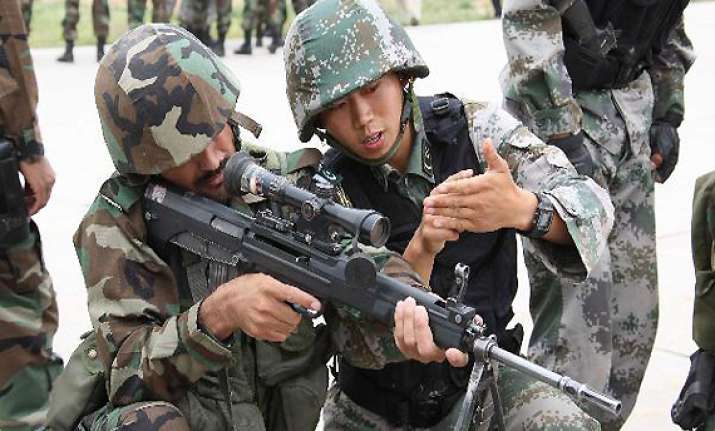 Islamabad, Nov 24: Pakistan's army chief Gen Ashfaq Parvez Kayani today said the Sino-Pak security cooperation should not be perceived as a threat to any country, a statement that comes closely after India said the "close military and strategic ties" impacts its security environment. 

Pakistan had strategic relations with China and the ongoing joint military excercise YouYi-IV will further strengthen these ties, Kayani told the media during a visit to Jhelum to witness the drill.

Relations between the armies of Pakistan and China were not based on aggression against a particular country, he added.

Cooperation between the two countries will promote regional peace, he said.

Pakistan is cooperating with China to tackle terrorism in the region, Kayani was quoted as saying.  Back in New Delhi, Foreign Secretary Ranjan Mathai in his recent address at the National Defence College had talked of media reports about the developments in Pakistan's nuclear and missile programmes.

"The close military and strategic ties between China and Pakistan impacts on our security environment," he had said. 

Meanwhile, People's Liberation Army deputy chief Gen Hou Shusen, who was present on the occasion in Pakistan today, said relations between the China and Pakistan had been strengthened over the years.

Such exercises are evidence of joint efforts against terrorism in the region, he said.

Officials have said the two-week-long exercise is aimed at enhancing the capability of both militaries to tackle terrorism and at sharing of information through a training programme in real time.

The drill will include collective training at the unit and brigade-level for low-intensity conflict operations.