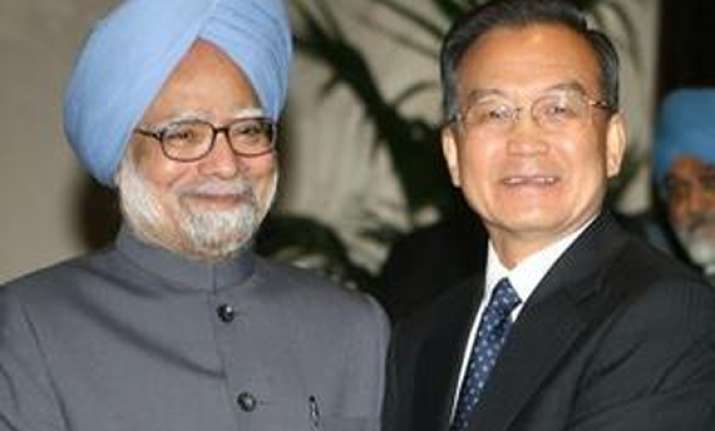 Beijing, Jun 18: China today said a meeting between Prime Minister Manmohan Singh and his Chinese counterpart Wen Jiabao on the sidelines of a UN Conference in Brazil can help address challenges in sustainable development.
The two leaders will attend the UN Conference on Sustainable Development taking place at Brazil city of Rio De Janeiro from June 20 to 22.
Both Prime Ministers will have a meeting as they are scheduled to attend the conference but "when it will be and whether it can be held, these questions are still being discussed," Xie Hangsheng, Chinese Vice Foreign Minister told the media briefing here.
 Recalling the close cooperation the two countries had in the previous climate related conferences successfully staving pressure from developed countries, Xie said as big developing countries with huge population the two nations have common understanding.
 "So I believe if leaders from both countries can have bilateral meeting during the conference it will help the two countries to address challenges in sustainable development.  "It will help both countries reach more consensus and be good for the two countries to better address to better address their own [needs of] sustainable development and will have a positive influence on the international efforts to address sustainable development challenges," he said. 

He reiterated China's stand that developed countries should fulfill commitment for financing support, technology and capacity building and promote the process of global sustainable development.
Wen is expected to meeting several heads of state besides Singh during the conference. Heads of state and governments of over 120 countries will attend the conference.