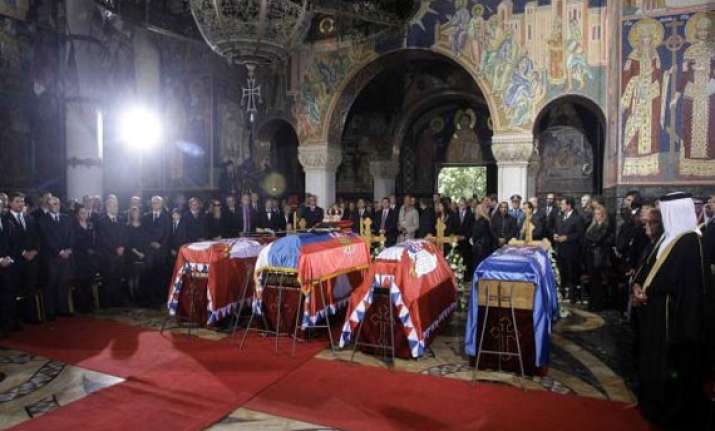 Belgrade, May 26: Serbia held a funeral on Sunday for Yugoslavia's last king, Peter II Karadjordjevic, who fled the country at the start of World War II and died in the U.S. in 1970.
The former king's remains, and those of his wife, mother and brother, were interred in the family tomb at St. George church in Oplenac, central Serbia, in a ceremony aired live on the state television.
The funeral was attended by top state officials, who described it as an act of reconciliation and unity.
"We can no longer afford any divisions and injustice," President Tomislav Nikolic said in a speech at Sunday's ceremony.
After fleeing Yugoslavia during its Nazi occupation, the former king never returned because Communists took over the country at the end of the war and abolished the monarchy.
Peter was born into a royal family, and his godfather was Britain's King George VI, but his life was often tragic and chaotic.
In March 1941, Prince Paul was overthrown in a military coup after signing a pact with Germany.
Peter, then 17, was made the king by the Serb anti-fascists. But when Germany invaded Yugoslavia in April 1941, Peter was forced to flee, first to Greece, then to Egypt, then to Britain, where he headed the government-in-exile. He later lived in France and ended up in the U.S.