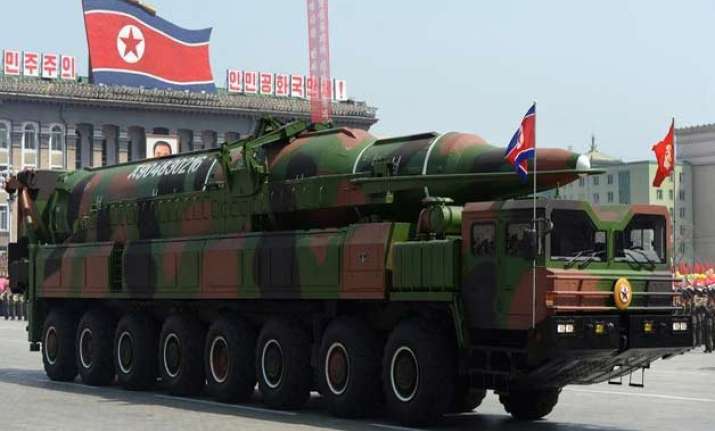 Seoul: Chief nuclear envoys of South Korea, US and Japan will convene here next week on ways to dissuade North Korea from developing nuclear weapons, Seoul's foreign ministry said on Friday.
seoul,
In the two-day session starting next Tuesday, the regional powers will "share assessments of recent situations in North Korea and its threats", Yonhap News Agency quoted a ministry statement as saying.

The negotiators, representing three countries in the six-party talks to denuclearise the Korean Peninsula, would share assessments of recent situations and threats from North Korea, the statement said.

North Korea on May 9 announced that it had successfully test-fired a submarine-launched ballistic missile (SLBM), causing backlashes and concerns from South Korea, US and Japan as the three nations claimed that the test-launch was in violation of UN resolutions banning Pyongyang from conducting any launch based on ballistic missile technology.

US Secretary of State John Kerry, who arrived in Seoul on Monday on a two-day visit, indicated additional sanctions against North Korea for the SLBM launch.