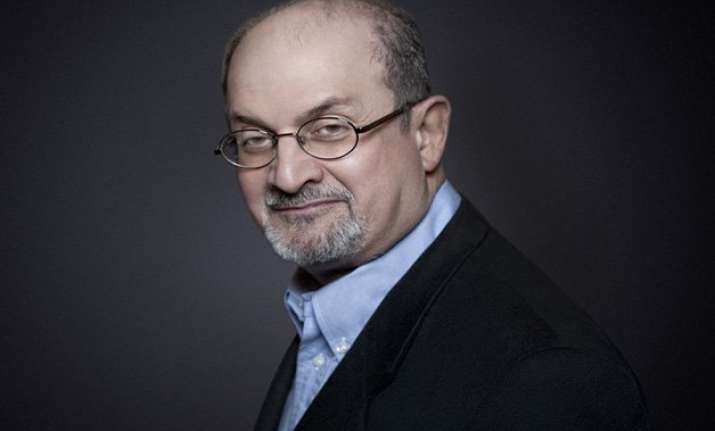 Washington:Indian author Salman Rushdie, who won the Booker Prize for his 1981 novel "Midnight's Children", will teach and advise journalism students at New York University as Distinguished Writer in Residence.
Rushdie will serve on the faculty of the University's Arthur L. Carter Journalism Institute for five years, Suketu Mehta, associate professor of Journalism at NYU, announced in a twitter post last week.
"Celebrated author Salman Rushdie is joining NYU's journalism faculty. I'm really delighted!" he wrote.
Rushdie in turn posted a tweet thanking Mehta. "You started this ball rolling Suketu. Look where it's ended up! Thank you!"
An announcement emailed to NYU staff and faculty by Perri Klass, professor of Journalism and Pediatrics at NYU, and medical director of Reach Out and Read, described Rushdie as a brilliant writer and prominent public intellectual.
"Mr. Rushdie exemplifies the mission of the Journalism Institute - a centre for research and teaching in the cultural hub and media capital that is New York City - and he will join our ranks of incredibly talented writers, reporters, producers, and critics, to engage and inform our local community in journalism and beyond," the announcement said.
A Fellow of the British Royal Society of Literature and the American Academy of Arts and Letters, Salman Rushdie has received, among other honours, the Crossword Book Award in India, the Whitbread Prize for Best Novel (twice), the Writers' Guild Award, the James Tait Black Prize and the European Union's Aristeion Prize for Literature.
He was knighted by Queen Elizabeth II in 1997 for "services to literature".
In addition to his many essays and four non-fiction books (essays, memoir, and reportage), Rushdie is the author of a book of stories and 11 novels, including Midnight's Children, which was awarded the Booker Prize in 1981.
He also holds honorary doctorates and fellowships at six European and six American universities, is an Honorary Professor in the Humanities at MIT, and University Distinguished Professor at Emory University.