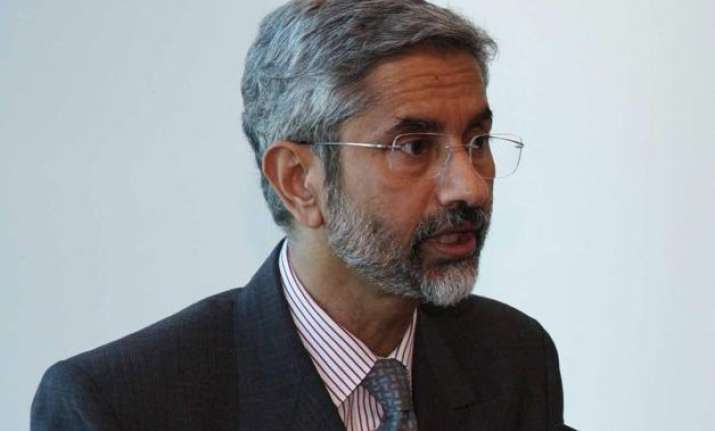 Dhaka: India today said it expects to sign two agreements with Bangladesh soon to further boost bilateral trade and commerce as Foreign Secretary S Jaishankar today held "constructive" talks with the top leadership here.  
Jaishankar, who arrived here on his 'SAARC Yatra' to firm up India's relations with members of the eight-nation grouping, called on Prime Minister Sheikh Hasina and Foreign Minister AH Mahmood Ali and held talks with his Bangladeshi counterpart Shahidul Haque.
The Foreign Secretary handed over a letter from Prime Minister Narendra Modi to Hasina in which he expressed his eagerness to visit Bangladesh soon.
"I am eagerly waiting to visit Bangladesh soon," a spokesman of the Bangladesh premier's office quoted the letter as saying.
Hasina's press secretary AKM Shameem Chowdhury said the premier, in response, asked Jaishankar about the possible time of Modi's visit, saying "we are eagerly waiting to welcome him in Bangladesh as well".
Chowdhury also said that Jaishankar told Hasina that New Delhi expects to ink two agreements soon with Bangladesh for further boosting bilateral trade and commerce between the two neigbouring countries.
"We would sign two deals - The Protocol on Trade, and The Agreement on Coastal Shipping - with Bangladesh soon," he quoted Jaishankar as saying.
Hasina recalled her talks with the Indian premier in New York and Kathmandu and said "we agreed on many issues in the talks and I hope those would be implemented", according to Chowdhury.
During the Foreign Secretary's meetings, it was agreed to take bilateral ties to a "new height".  "We had a very successful and constructive meeting...we want more cooperation," Jaishankar told reporters after talks with Haque and Ali.
At a separate media briefing later, Haque said the "goodwill visit", Jaishankar's first since his appointment last month, yielded "deeper and wider aspects of bilateral, regional and sub-regional relations".  Asked if the outstanding Teesta water-sharing issue featured in their talks, Haque said: "We reiterated our concerns and his response was positive."