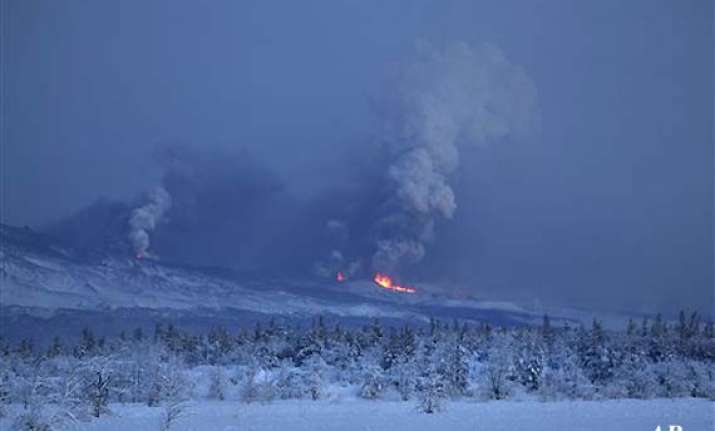 Moscow, Dec 11: The erupting Plosky Tolbachik volcano in Russia's far eastern Kamchatka peninsula is spilling a record 1,200 tonnes of lava every second, seismologists said Tuesday.
The 3,085-metre Plosky Tolbachik, part of a volcanic complex located 343 km from the region's capital of Petropavlovsk-Kamchatsky, erupted Nov 27 for the first time in 36 years.
"During the Great Tolbachik Fissure Eruption in 1975, the volcano spilled on average 40 cubic metres of magma per second while at present its productivity is about 400 cubic metres or 1,200 tonnes per second," said Gennady Karpov, deputy director of the Institute of Volcanology and Seismology under the Russian Academy of Sciences.