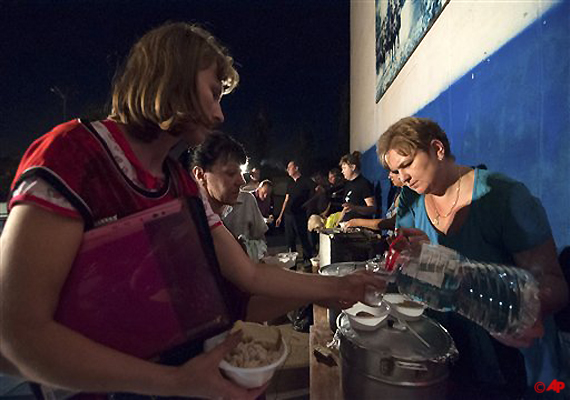 Krymsk (Russia), Jul 9: Relief operations are in full swing in south Russia as the fatal flood is receding.




As the country was grappling with one of its worst flooding in decades, the death toll in southern Russia reached 155 by Sunday.

According to the Russian Interior Ministry, intensive relief operations were continuing in the Krasnodar region, which had been struck by rains and floods since last Friday.

The Russian Emergency Situations Ministry said Sunday that nearly 30,000 people in Krasnodar had suffered from a blackout due to the flooding and more than 5,100 houses were hit by waters.

President Vladimir Putin flew to Krasnodar on Saturday evening and held emergency meetings with local authorities on the flooding, one of the worst in decades.

Krymsk, Gelendzhik and Novorossiisk were the three districts most severely hit.

En route to Krymsk, the road was subject to severe damage, and is under rush-repair. The "scars" left the flood are distinctly apparent -- fallen trees, submerged houses, washed-out roads and so on.

In a worst-hit village, the local banks and post offices are adapted into makeshift asylum and material distribution center. Victims of the flood can receive aids, such as clothes and food from the federal government and nearby cities. And drinkable water is of bad need for the victims.

The urban Krymsk, due to its large population, needs more relief materials for the victims.

The flash floods had brought great damage to the region. According to Krasnodar's governor, Alexander Tkachyov, the property loss in the flood can reach one billion Ruble, and he declared Monday as the day of mourning for flood victims.