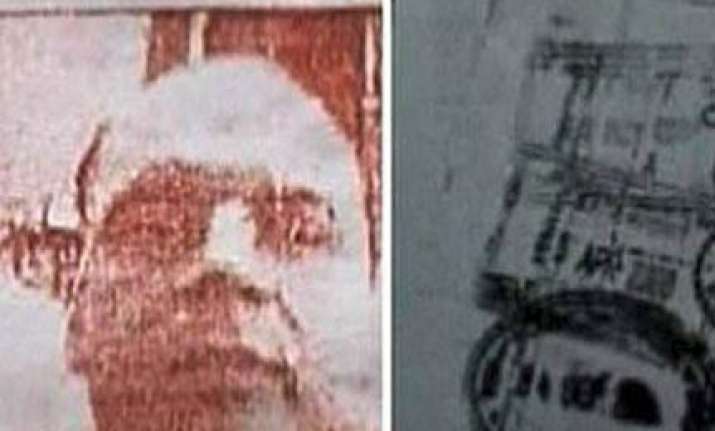 Pakistan American terrorist David Headley, who has pleaded guilty to charges of plotting the Mumbai terror attack, has claimed that co-accused Tahawwur Hussain Rana too was involved in the conspiracy. 
Contrary to Rana claims of not being aware of the conspiracy, Headley, in his plea agreement, has said he not only told the former about his Lashkar-e-Tayyiba membership but operation details of the audacious attack. 
"In or around June 2006, defendant (Headley) travelled to Chicago and met with co-defendant Rana. Defendant advised co-defendant Rana of his assignment in India, and explained that opening an office for First World Immigration (a company run by Rana) would provide a cover story for his activities. 
"Following defendant s explanation, Rana agreed to open an immigration office in Mumbai, India, and provide assistance to defendant s activities. At co-defendant Rana's direction, an individual associated with First World prepared documents to support defendant s cover story. Rana further advised defendant on how to obtain a visa for his travel to India," the plea agreement between Headley and the US government said.
It said after receiving Rana s approval, Headley travelled back to Pakistan and met with Lashkar leaders 'A' and 'D', among others, on several occasions. Rana had agreed to the the use of such a cover for his activities. "Defendant also showed them the visa that he had obtained with Rana's assistance," the agreement said. 
It said Headley kept meeting Rana in between and updated him about his surveillance of possible terror targets including Taj Mahal hotels and landing sites for the terrorists.
He also kept Rana informed about the reaction of his Pakistani handlers. 
Over the course of a few days around the end of May 2008, Headley met Rana in Chicago and told him about the extensive surveillance that he had conducted in Mumbai and the meetings that he had with various co-conspirators. 
Headley related to Rana the landing ideas and, in particular, the idea of one co-conspirator that the team of attackers land in front of the Taj Mahal Hotel, the plea agreement said. 
He also told Rana about the boat trips in and around the Mumbai harbor and the use of the GPS device. "Defendant informed Rana that the attack plans were being delayed, in part, and to wait for calmer waters."
Headley also informed Rana about the surveilance he had conducted in other locations in India and asked him to open an office in Delhi to conduct "additional surveillance activities". PTI