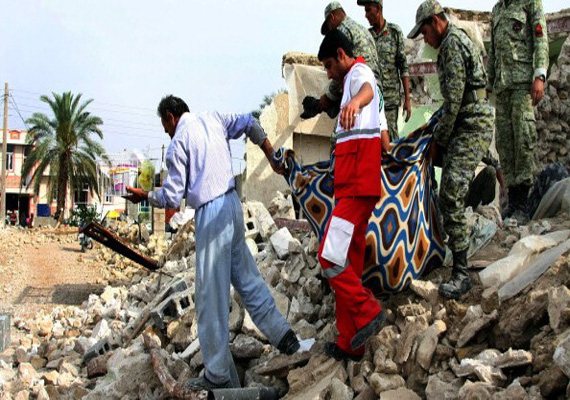 Karachi: At least one person was killed and over 30 others injured today when two earthquakes, measuring 4.5 and 4.6 on the Richter scale, rocked southeast Pakistan.
According to data from the US geological survey department, the first earthquake struck at around 3.50 am and measured 4.5 on the Richter scale.
The quake's epicentre was eight kilometer south-south east of Daur in Sindh, around 16 kilometers from Nawabshah.
The depth of the earthquake was recorded at 14.7 kilometer.
The second earthquake, measuring 4.6 on the Richter scale, struck an hour later. Its epicentre was 12 km south east of Daur, just 13 km north of Nawabshah and 15.3 km deep.
The earthquake was severe enough to force the people to flee their homes. Houses of some roofs were also reported to have collapsed that lead to the death and injuries.
"The quake killed one person and injured 30 others including women and children," officials said.
Geo News reported Deputy Commissioner Irfan Kathia as saying that all schools would be closed in the district and the intermediate exams that were scheduled for today have also been postponed.
The aftershocks continued to shake the quake-hit area, triggering panic in the region.