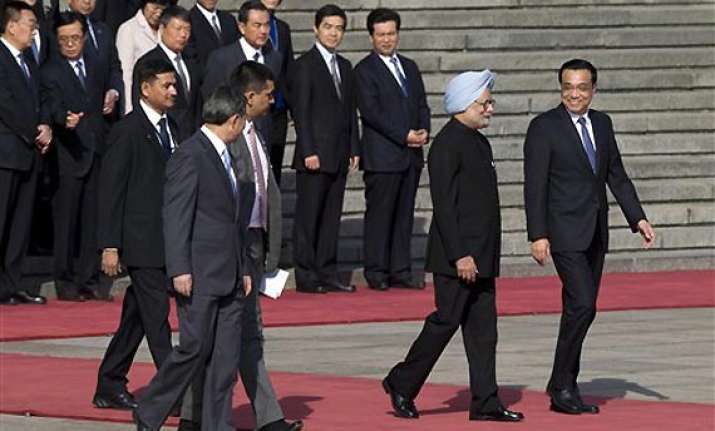 Beijing:  A Bharatnatyam recital by Chinese dancers, Indian and Chinese music and dishes comprising golden fungus soup, crisp duck rolls and dessert of cream of wolfberries and honeylocust fruit was on the menu during a banquet hosted by Chinese President Xi Jinping for visiting Indian Prime Minister Manmohan Singh here today.
The banquet by the Chinese president, a rare honour, was held at Villa no. 18, Diaoyutai State Guest House.
The Chinese president and his wife, Peng Liyuan, a renowned Chinese contemporary folk singer, hosted the dinner for Manmohan Singh and his wife Gursharan Kaur.
The dishes on the table were golden fungus soup, stir-fried lobster, codfish in Sichuan sauce, crisp duck rolls, curry mutton chops, pine mushroom and leaf mustard soup, and dessert of cream of wolfberries and honey locust fruit, pastries and fruits.