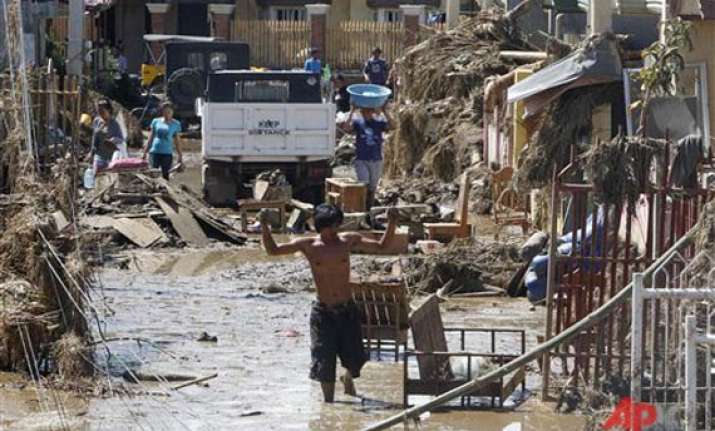 Manila, Dec 20 : The toll of dead and missing from a cyclone that swept the southern Philippines has exceeded 1,000, a government agency said today as cities prepared mass burials for the victims.

The government disaster monitoring council said in its latest update that tropical storm Washi had left 957 dead and 49 missing after lashing the southern island of Mindanao and surrounding areas over the weekend. 
The day before, the National Disaster Risk Reduction and Management Council had listed 662 dead and 82 missing while the Philippine Red Cross gave a tally of 713 dead and 563 missing.

The southern port cities of Cagayan de Oro and Iligan were the worst affected with 579 and 279 fatalities respectively, the disaster management council said in a statement.

Disaster council chief Benito Ramos had told AFP that the death toll was rising as the bodies of people who were washed out to sea were floating to the surface.  "They were underwater for the first three days but now, in their state of decomposition, they are bloated and floating to the surface," Ramos told AFP.

Storm Washi brought heavy rains that spawned overflowing rivers, flash floods and landslides that struck coastal slum areas in the dead of night, taking residents by surprise. 
The huge numbers of dead have overwhelmed funeral parlours in the region with dead bodies lying everywhere.  Both Cagayan de Oro and Iligan authorities are preparing mass burials of unidentified bodies to avoid health concerns and the overpowering stench.

Philippine President Benigno Aquino is due to visit both cities today to survey the damage and check on relief efforts.