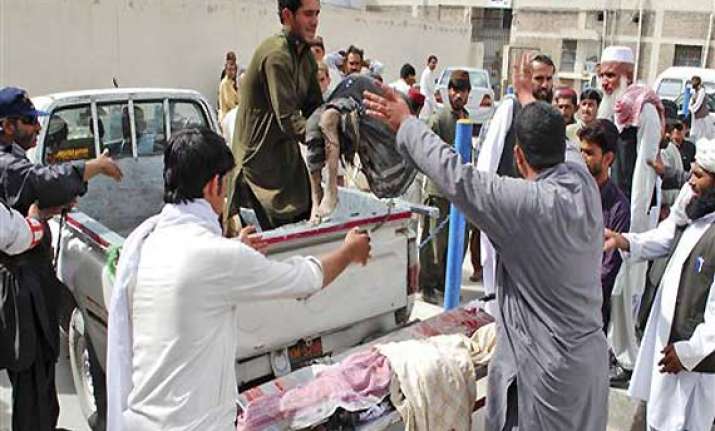 Islamabad, Jun 7: At least 14 people, including three children, were killed and more than 35 others injured today when a powerful bomb went off outside a seminary in the troubled Quetta city of southwestern Pakistan. 
The bomb was detonated by remote control outside Jamia Islamia Maftah-ul-Uloom at Saryab Road this afternoon while a ceremony for students who had completed memorising the Quran was being held inside, police said.
Fourteen people were killed, officials were quoted as saying by TV news channels.
Officials at hospitals said they had received 37 injured people.
A doctor at the state-run Civil Hospital said three boys aged between six and eight years were among the dead.  
The explosive device was strapped to a bicycle left near the seminary's gate, DIG Qazi Abdul Wahid said.  He said the seminary was the target of the attack.
The bomb contained six kilogrammes of explosives and ball bearings, police said. Several cars and buildings were damaged by the blast.
Private security guards fired in the air after the blast, hampering rescue efforts. The area was later cordoned off by security forces.
No group claimed responsibility for the blast.