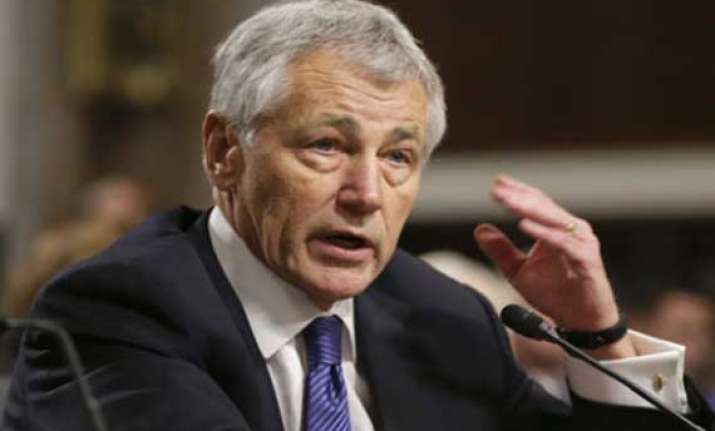 Washington: US Defence Secretary Chuck Hagel has praised the restraint demonstrated by Ukrainian forces in Crimea and commended Tenyukh's leadership.
The sentiments were expressed during a telephone conversation between Hagel and his Ukrainian counterpart Ihor Tenyukh Friday, Xinhua reported.
Tenyukh updated Hagel with the situation in Crimea and throughout the country, Pentagon Press Secretary John Kirby said in a statement summarising the 35-minute call.
Reaffirming US support for Ukraine, Hagel said officials are actively reviewing Ukraine's request for military assistance materials.
Both defence chiefs agreed on the need to find a diplomatic, peaceful resolution to this crisis, Kirby added.