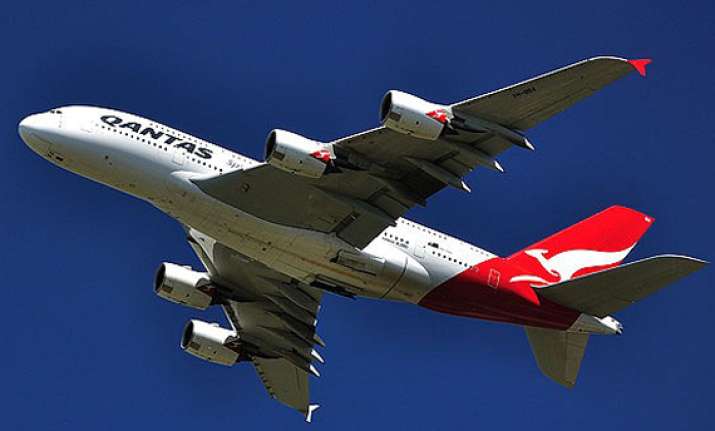 Melbourne, Jan 9: In yet another mid air incident, seven passengers of a Sydney-bound Qantas airlines, from London, reportedly suffered injuries after it was hit by severe turbulence.

Qantas flight (QF32) departed London on Friday night and was three hours out of Singapore on Saturday morning when it was hit by turbulence caused by bad storms in the Indian airspace, a Qantas spokeswoman was quoted as saying in media reports here.

"The aircraft diverted around most of it (turbulance) but it was the initial part of the storm that had the impact," the spokeswoman said.

"The seat belt sign had come on but some passengers were still moving back to their seats.

Seven people suffered minor cuts and bruises during the incident. Four were treated in hospital while three were treated at a medical centre in Singapore but all have since been discharged.

The aircraft was cleared to fly after being assessed by engineers and has taken off from Singapore.

Last year, passengers on a Qantas flight to Perth, which plunged 150 feet in two seconds in 2008, received damages from Airbus and aerospace technology giant Northrop Grumman.

The payout was understood to be worth millions, with more than 140 people receiving payments of up to USD 400,000.

Lawyers for another 16 passengers planned to launch a multimillion dollar law suit in the US after failing to reach a settlement with the companies.

The Australian Transport Safety Bureau found the Airbus A330 dived twice unexpectedly after one of three airspeed sensors malfunctioned on October 7, 2008.