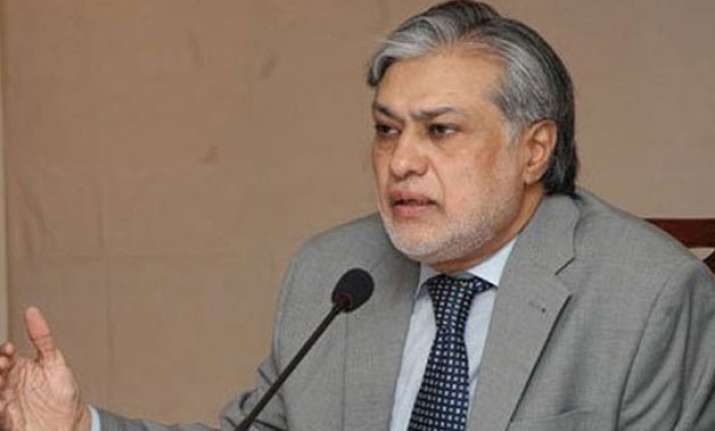 Islamabad: Pakistan's finance minister Ishaq Dar said on Thursday that his country will never roll back its nuclear programme despite financial hardship and threat of mounting external debt.
Dar was briefing the Senate, the upper house of Parliament, on the country's economy. According to the Express Tribune, Dar dismissed reports about Pakistan bartering away its nucleararsenal.
"We did not start this (nuclear) programme to roll it back. This is a programme of our security, and it is our national responsibility to protect it. All political parties of Pakistan share the ownership of our nuclear programme," he said.
"Even if our debts swell to $100 billion or $100 trillion, we will not roll back our nuclear programme."
He referred to a Wall Street Journal article in which the author asked Western donors to agree on a $100 billion economic package in exchange for eliminating Pakistan's nuclear stockpile, currently said to be the fastest growing in the world. He also mentioned another article which suggested the ever-ballooning debt may lead Pakistan to compromise on its national security assets.
Dar's forceful statement came after US Secretary of State John Kerry pressed Pakistan at this week's strategic dialogue in Washington to reduce its nuclear arsenal.
Dar did not mention Kerry's statement but Senate chairman Raza Rabbani asked Sartaj Aziz, the adviser to Prime Minister on Foreign Affairs, to brief the house on the issue.
Aziz had urged the US not to contribute to strategic imbalance in South Asia by aiding India.