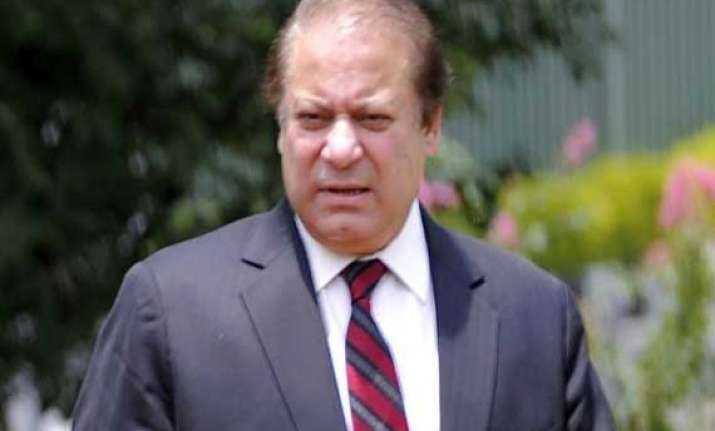 Islamabad: Pakistani Prime Minister Nawaz Sharif has called for collective efforts to end terrorism and intensify the on-going military operations in North Waziristan.
At a meeting in Karachi on Thursday, Sharif was given a detailed briefing about the overall law and order situation in Sindh province, Daily Times reported.
The Pakistani Army launched a comprehensive operation named Zarb-e-Azb against foreign and local militants hiding North Waziristan a week after an attack on Karachi's Jinnah International Airport June 8.
So far more than 400 suspected militants, mostly foreigners, have been killed during the operation.
The chief secretary of Sindh informed Sharif that the targeted operation is moving in the right direction and 10,000 security personnel have been deployed for additional assistance.
Sharif advised on a formation of a joint plan by the Sindh government, interior ministry and armed forces for training the new recruits so that they can effectively counter the menace of terrorism.