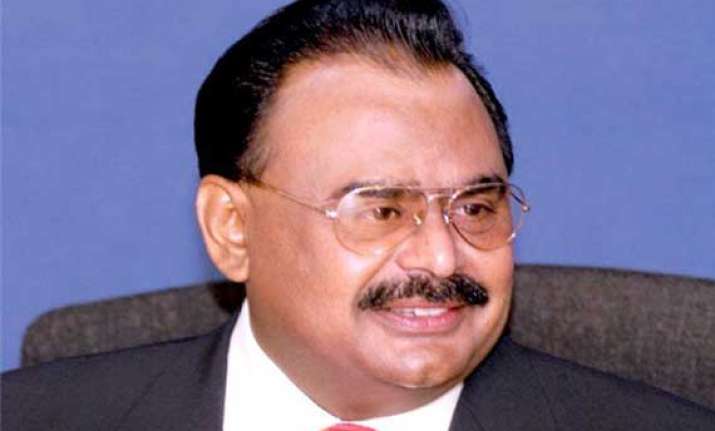 London: Pakistan's powerful MQM chief Altaf Hussain was today released on bail, four days after he was arrested here by the British police on charges of money laundering.
The 60-year-old exiled leader of the Muttahida Qaumi Movement (MQM) was arrested on June 3 from his north London home and taken to a central London police station for questioning.
"The 60-year-old man arrested on Tuesday June 3 on suspicion of money laundering has been released on police bail to a date in July pending further enquiries," a police statement said without naming Hussain.  
Soon after he was released, Hussain via telephone addressed his party lawmakers and workers who were participating in a sit-in protest in Karachi.  
"I salute those who participated in the sit-in protest against my arrest. I will continue to fight for the truth until my last breath. I respect the British law and have complete trust in the British judicial system. I am prepared to go to jail for a refresher course," he was quoted as saying by Dawn News.
Hussain was questioned for seven hours last evening.  He was transferred to a hospital for check-ups after being arrested on Tuesday. He returned to Scotland Yard custody yesterday after spending three days in the hospital.